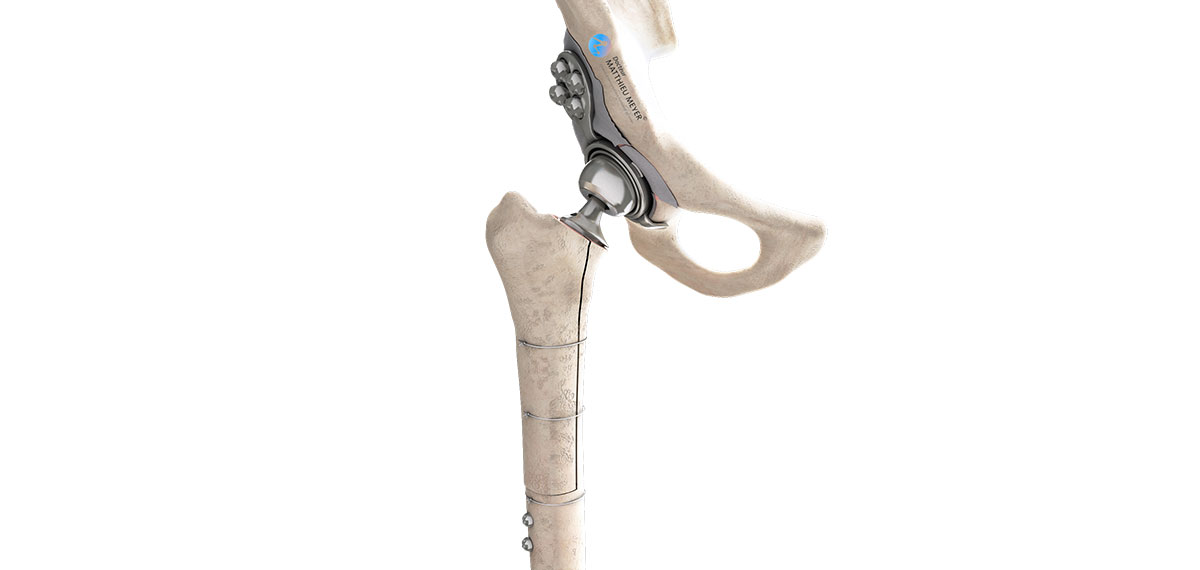 When the parts comprising the prosthesis are worn, chronically infected, or become loose, some or all the parts need to be replaced. This complex operation may require reconstruction prostheses, the creation of bone flaps, bone grafts or metal mesh reinforcement. The aim is to restore hip function and enable immediate weight-bearing on the limb operated on or later depending on the bone surgery.
Read more »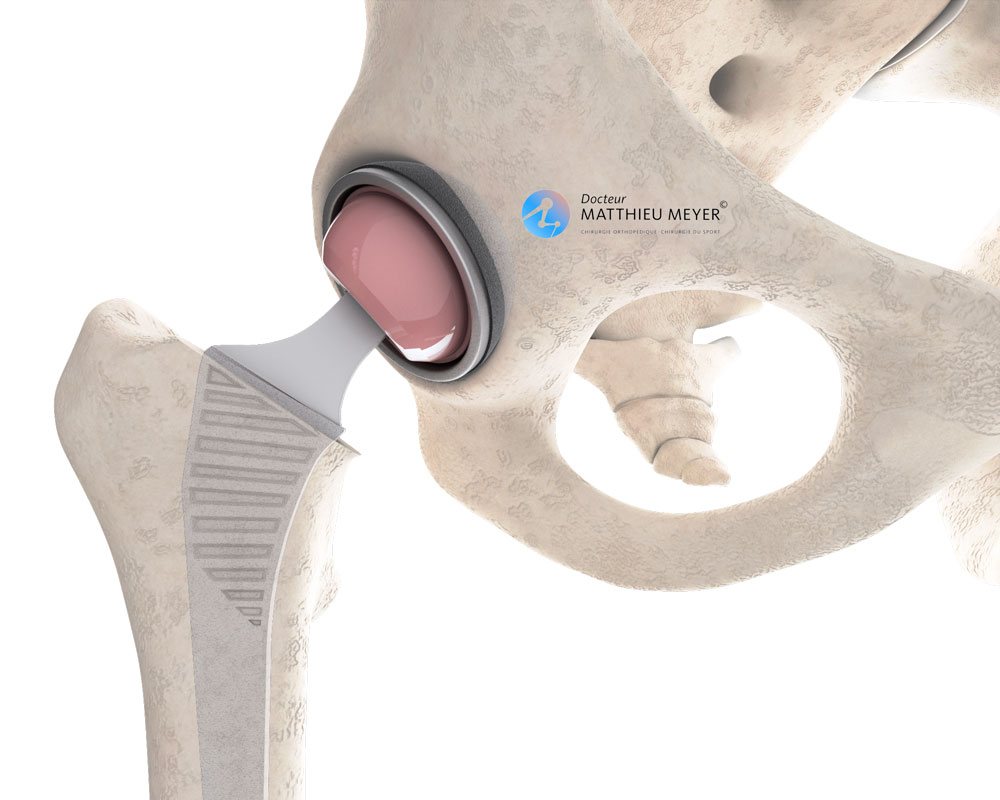 Some pathologies such as hip osteoarthritis or necrosis of the femoral head can require a total hip replacement. A minimally invasive anterior approach can be used for this arthroplasty, which spares all the muscles and tendons thus enabling faster recovery and reducing the risk of dislocation of the prosthesis.
Read more »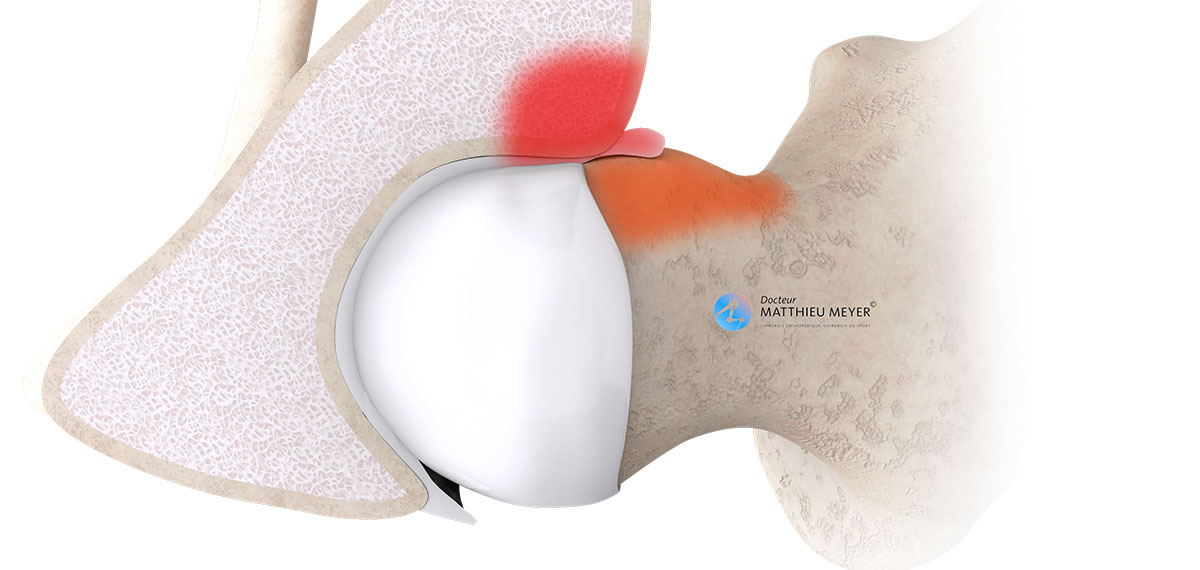 During some bending movements, anatomical variations of the hip can result in abnormal contact between the femoral neck and the pelvis. Anterior impingement can damage the joint labrum, ultimately resulting in hip osteoarthritis. Arthroscopic treatment of anterior impingement is likely to relieve the pain caused and prevent or slow the onset of osteoarthritis.
Read more »
Make an appointment
If you have any questions or wish to book a consultation,
please do not hesitate to contact us or make an appointment online via DoctoLib