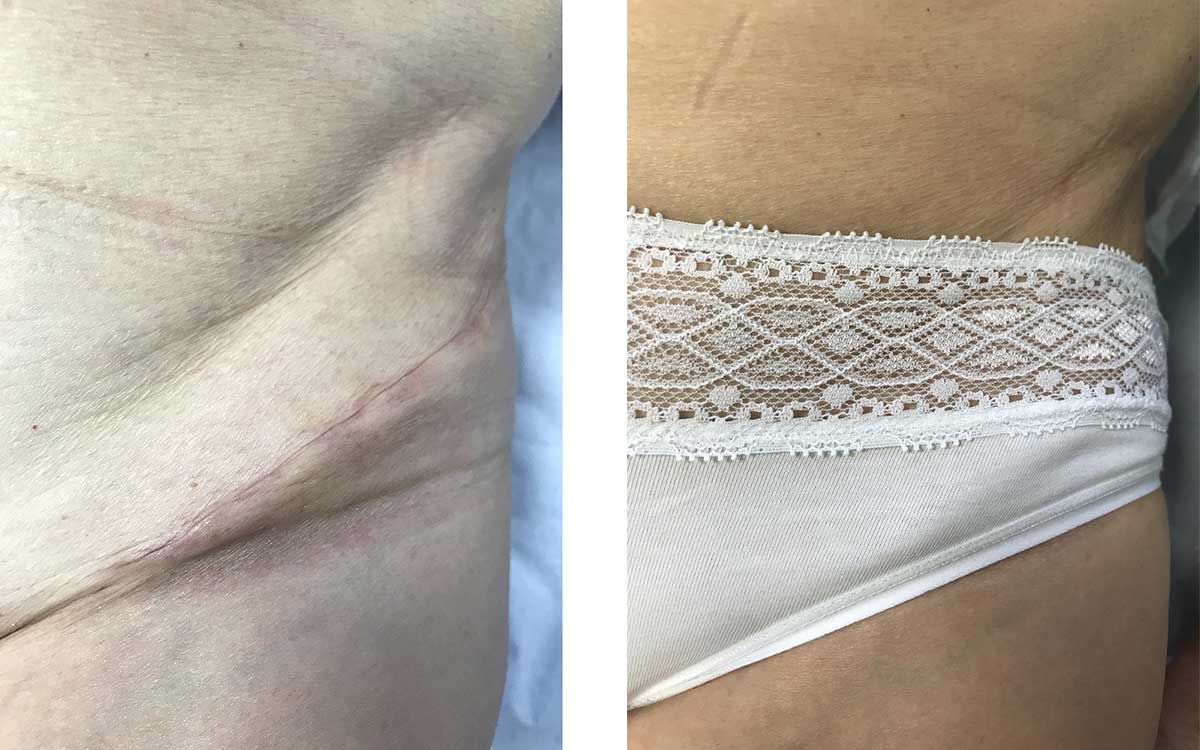 The "Bikini" incision is an evolution of Hueter's minimally invasive anterior approach which allows to fit a total hip replacement while preserving the surrounding anatomical structures, ie without musculotendinous section, thus reducing the recovery time and the risk of dislocation of the prosthesis.
It is simply a change in the position of the skin opening which, instead of being vertical in the axis of the thigh, occurs horizontally parallel to the skin folds. Except for this change in the orientation of the skin incision, the rest of the first approach is performed like a classic anterior approach, guaranteeing the same advantages in terms of muscle recovery and stability of the prosthesis.
Its advantage is mainly cosmetic because the scar, which measures between 7 and 10 centimetres, blends more into the inguinal folds and allows, in theory, to be hidden under the swimsuit, hence its name. Another advantage is, in very overweight patients, to keep the skin opening away from the folds of the abdominal apron in order to avoid maceration and the risk of infection during the healing phase.
On the technical level, the main difficulty lies in the level where it is necessary to position this skin opening to obtain optimal exposure of the operated hip. Indeed, once the incision is made, it is no longer possible to extend up or down which, in the event of poor positioning, can cause exposure difficulties.
In conclusion, the "Bikini" incision can provide a better aesthetic result, but it is technically more demanding than a conventional incision and must therefore be performed by a surgeon with good experience of Hueter's minimally invasive anterior approach.
Discover the operation linked to this article: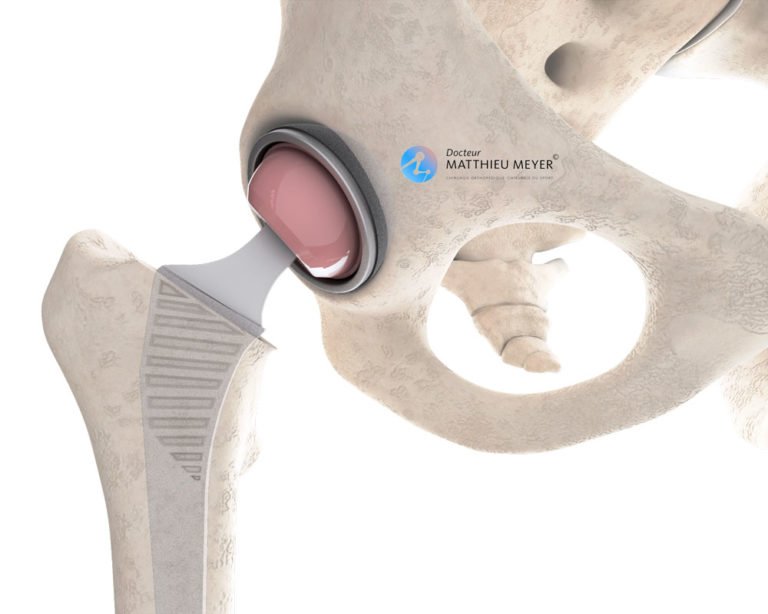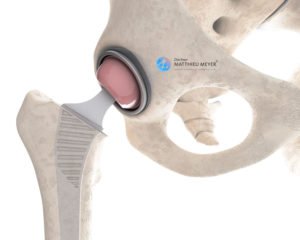 Some pathologies such as hip osteoarthritis or necrosis of the femoral head can require a total hip replacement. A minimally invasive anterior approach can be used for this arthroplasty, which spares all the muscles and tendons thus enabling faster recovery and reducing the risk of dislocation of the prosthesis.
Read more »